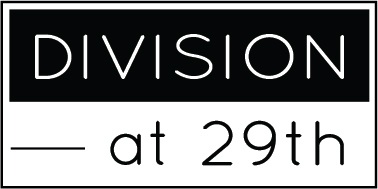 OWN IT… On Division Street!
Work at home and passive income opportunities.
3+ BR, 2.5 & 3.5 Baths
· Six Townhouse-style condos
· 1,446-1,561 square feet
· Fantastic location, Low HOAs
From $525,000
Available now!
The Division at 29th community features six townhouse-style condominiums in the center of lively and vibrant Division Street in SE Portland, built with smart design and great style. These townhouse style condominiums at an incredible location offer an incredible potential for home office, studio space, house share and more. Upper floors are beautiful, contemporary living spaces with high end finishes.
Four homes have private garages, and all have spacious covered decks.
Neighborhood walk score is 93. Everything available on foot.
Neighborhood bike score is 99. Cyclist's dream, located between two gorgeous Neighborhood Greenways.